Summer around here will last, oh, probably 4 more months..then it will turn into fall. Seriously, we have only two seasons round here...we are missing spring and winter.
Wait...my bad...isn't under 60 degrees winter? Yeah..I am pretty sure it is. :0)
Here's a quick snap of my two hell raisers out playing some ball.
It's over 90 degrees everyday in the shade so they only go outside 10 minutes at a time. If I want a picture, I gotta act fast.
So, we took a quick trip out to
Big Lots
this morning. I could just browse that store for hours.
Anyway..I found the most coolest B&W Damask Ottoman for soooooo cheap and now I am sitting here kicking myself upside the hiener for not getting it.
Must...
wait.....
24..........
hours...........
to see if I really, really can't live without it.
Oh heck, it's been two hours...
I WANT IT!!
Tomorrow morning Kolin gets to go to Camp Carver for three hours. Since he is a brand new middle school-er this year, his school throws this cool mini camp for the newbies. They show them around, feed them all kinds of junk food, and basically tries to take away the newbie jitters.
It's a really awesome "A" rated school and all the things they do for the kids, I can't even begin to tell you.
I feel safer sending them to middle school then elementary school any day. It is that good a school. :0)
Plus, another kickin' advantage this year is I will have the two boys in the same school. With Kody finally being healthy enough this year to go full time, I've got only one drop off and one pick up. What's better then that?
Well...I better get off of here for a bit.
I've got a boys hat pack in the making and another Artisan Throw I want to finish and have them up by tomorrow.
Also..it's feeding time at the zoo again.
Do these boys ever quit eating, ever?
Have a great day all!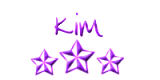 PS. Yes "A" Rachel Ray is very awesome and saying EVOO was not original, I agree...blah, blah, blah. I got to tell you though, I really think Emeril is the bomb.
"BAM"...upside ya fat head loser. :0)